2017/03/01
Tessa Andujar joined Konomiya Speranza Osaka Takatsuki
Konomiya Speranza Osaka Takatsuki are pleased to announce that Tessa Andujar has joined the team!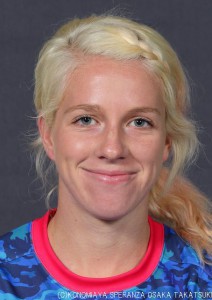 – Comment from Tessa Andujar
I feel very lucky to be apart of the speranza club.
I look forward to playing in this league and to also learn more about Japanese culture.
I promise to try my very best in every game and practice to show how proud and grateful I am to be apart of this great club.
I can't wait to help win games with this organization and move it back the division it belongs in!