2017/03/01
Allie Wisner joined Konomiya Speranza Osaka Takatsuki
Konomiya Speranza Osaka Takatsuki are pleased to announce that Allie Wisner has joined the team!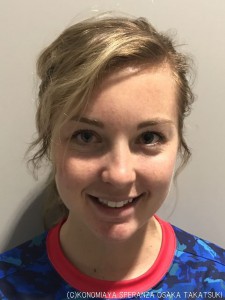 – Comment from Allie Wisner
I am thankful for the opportunity to play for Speranza FC and for this city!
I am very excited for the season to begin and I am more than motivated to work hard and perform for the club, coaches, my teammates and community each day.
I believe this club is extremely special and I know we will all work hard together to exceed expectations.
I am very happy to call Speranza FC my new home.