2017/03/01
Brittany Ambrose joined Konomiya Speranza Osaka Takatsuki
Konomiya Speranza Osaka Takatsuki are pleased to announce that Brittany Charlotte Ambrose has joined the team!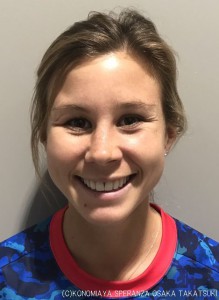 – Comment from Brittany Ambrose
I am truly honored to be apart of Speranza FC.
I am so grateful and blessed to play for this city and club.
I am looking forward to playing with such talented ladies and to be coached by excellent coaches.
Thank you Speranza for giving me this amazing opportunity. Looking forward to an excellent season!